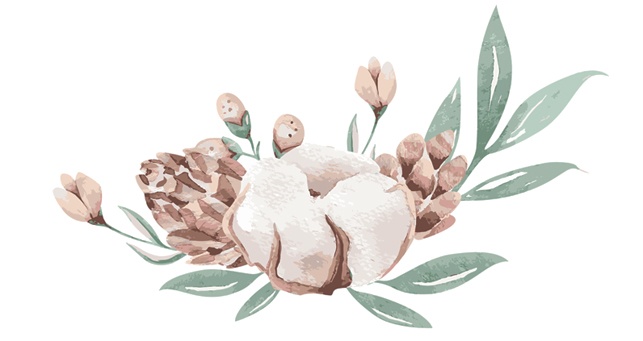 Making fabric is an art
Fabric is the back bone of fashion. It is the goal of every designer to bring the fabric into life and tell a story with it. We shape each of our fabrics in a unique way to express the form, movement, touch and colors of every collection.
Constantly evolving into better since its foundation in 2010, Ayyıldız has been specialized in producing woven fabrics and become one of the favorite suppliers in the field. Our flexible company structure, fast R&D work and quality procedures are all lined up with full customer satisfaction. Having 4 main collections launched per annum, we've been specialized in developing fabrics within a wide range including dobby, jacquard, yarn-dyed, technical and printed fabrics. Close follow-up of trends enables us to develop new yarns and finishing elements that reflect the new trends at every level.
Our production goal is to offer the best quality with best outcomes without compromising sustainability.
MORE DETAILS
Ayyildiz &
Sustainability
As per the United Nations report, World population is expected to reach up to 9.8 billion. Besides, more than 13 million metric tons of textile products are disposed every year in the U.S.A. only. This generates almost 20% of global water pollution caused by textile wastes. The chemicals discharged into nature contaminate the water resources and cause serious damages to the neighbouring eco-system. Carbon emmission of the textile sector is equal to that of aviation sector.

All these factors put textile sector into second place after the petrol industry in terms of causing pollution.
Being a highly eco-sensitive entity from past to present, Ayyildiz / Mblue keeps having textile productions with minimal environmental impact, and we're getting close to the target of being a pioneer in this approach thanks to our Eco-friendly and Innovative Systems developed with your support as our solution partners.


READ MORE

Welcome to the Zero Discharge Zone
We're thrilled to announce that Ayyıldız Fabrics has initiated productions in its new plant as 2021 kicked in. Upon the motto "learning from the past to create a better future", we've started a new chapter on sustainable production.
So we'd like to see you on board in this exciting journey in our Green Factory to step into a more sustainable future.
The Sustainable Development Goals are a call for action by all countries – poor, rich and middle-income – to promote prosperity while protecting the planet. They recognize that ending poverty must go hand-in-hand with strategies that build economic growth and address a range of social needs including education, health, social protection, and job opportunities, while tackling climate change and environmental protection. More important than ever, the goals provide a critical framework for COVID-19 recovery

COVID-19 is spreading human suffering, destabilizing the global economy and upending the lives of billions of people around the globe. The pandemic is an unprecedented wake-up call, laying bare deep inequalities and exposing precisely the failures that are addressed in the 2030 Agenda for Sustainable Development and the Paris Agreement on climate change.

Leveraging this moment of crisis, when usual policies and social norms have been disrupted, bold steps can steer the world back on track towards the Sustainable Development Goals. This is the time for change, for a profound systemic shift to a more sustainable economy that works for both people and the planet. The Sustainable Development Goals are vital for a recovery that leads to greener, more inclusive economies, and stronger, more resilient societies.
As Ayyıldız Fabric, we support the 17 Global Goals for Sustainable Development determined by the United Nations.
We are committed to working towards these goals.

As of 2021, Ayyıldız Fabrics exports to 40 countries and 65 brands with an annual capacity of 20 million meters. We're constantly evolving into becoming a more sustainable entity without compromising our high quality standards.
We never compromises on quality and responsibilities. This is the most important principle we have taken on our way.

40

+
Countries we export to